Wetsuits - this is how protection from the cold works
The cold protection effect of a neoprene suit is created by the fact that a layer of water lies inside the suit between the body and the suit. This is heated by the body heat generated when swimming and is insulated from the outside by the neoprene material. Protection against the cold therefore depends largely on two factors: material thickness and fit .
Fit: The wetsuit must fit like a second skin to prevent a constant flow of cold water. There are manufacturer-specific size charts to determine the perfect size for you.
Material thickness: Of course, the thicker the neoprene layer, the better the insulation against the cold. A material thickness of 5 millimeters is the maximum here and offers the possibility of defying water temperatures of 10-12 degrees. This means that the open water season in local waters can usually be extended from the beginning of April to the end of October, sometimes even into November.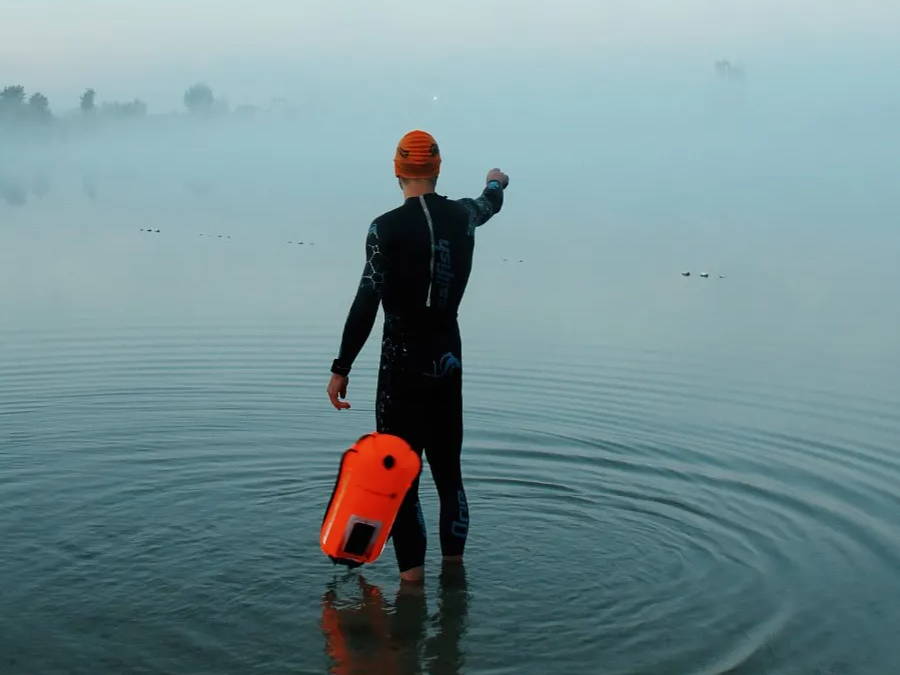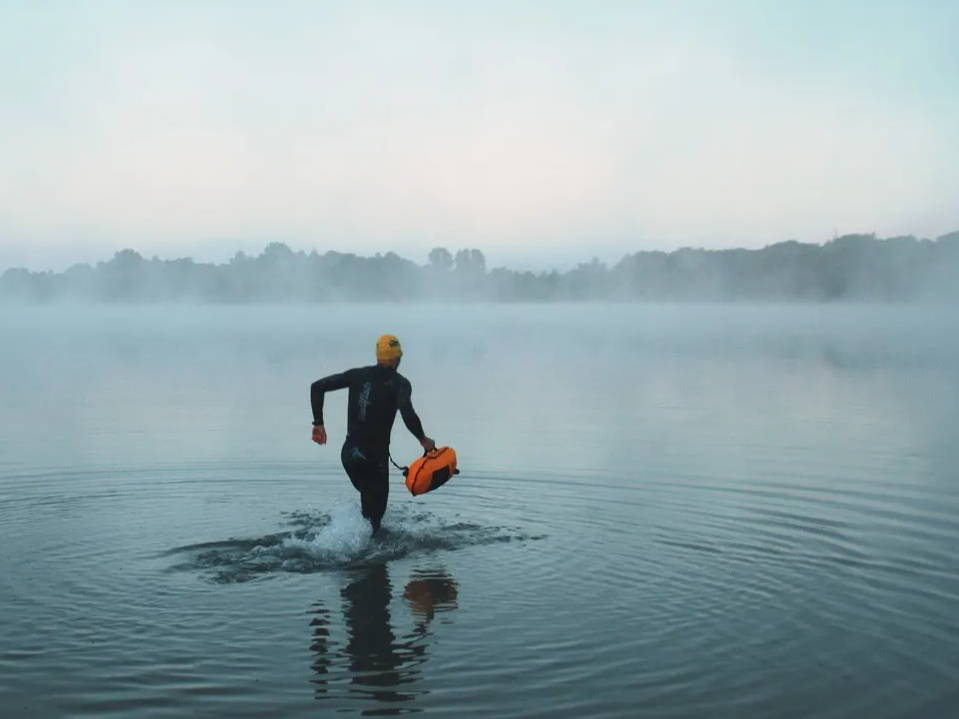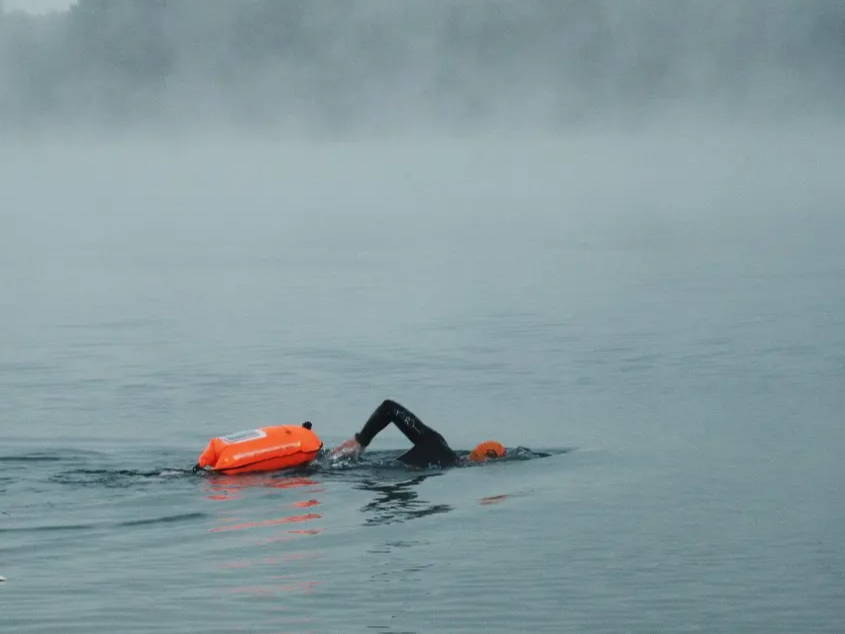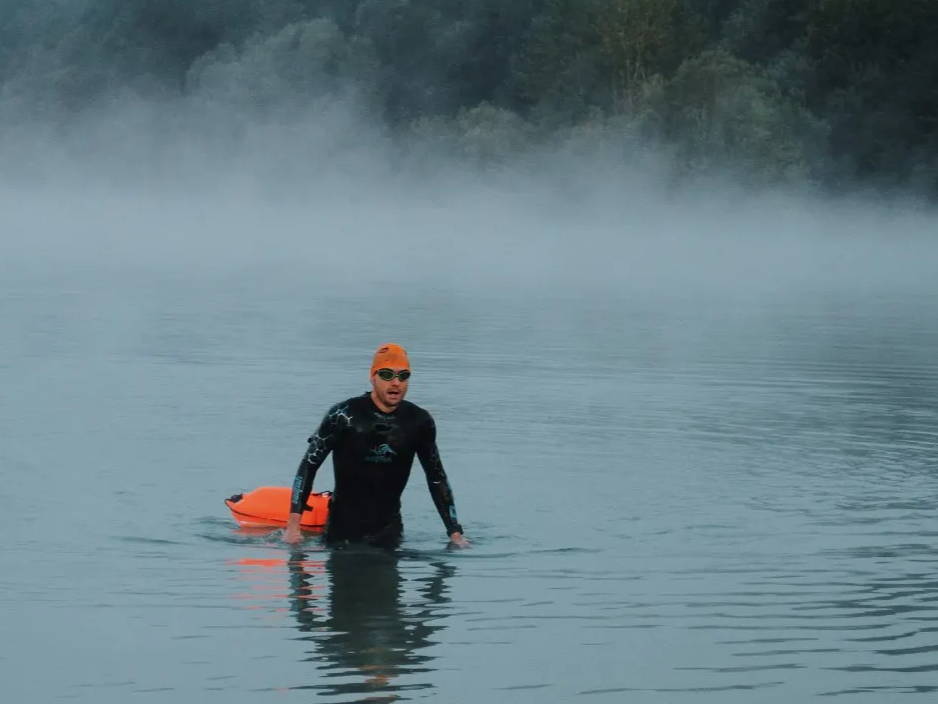 Our recommendations: These suits are the best way to extend the open water season
These neos offer the best mix of excellent cold protection properties, but at the same time ensure a high degree of freedom of movement so that the swimming experience does not fail due to the stiffness of the neos.
Top recommendation: Sailfish One
As the test winner, the "One" convinces our customers in the all-rounder area with its excellent fit and swimming properties. Optimum protection against the cold and excellent flexibility make it the perfect companion for your next excursions into the open water. >View
---
neoprene accessories
The colder the water, the more important it is to protect the parts of the body that are not covered by the wetsuit itself. This mainly affects the head: up to 30% of body heat can be lost through the head. Therefore, a swimming cap is actually always mandatory (preferably a striking color for good visibility), at low water temperatures a thicker neoprene cap then offers significantly better protection. But cold hands and feet can also significantly reduce the enjoyment of open water swimming. Exposed extremities can also be kept warm with the appropriate accessories.
---
The best swimming buoys at a glance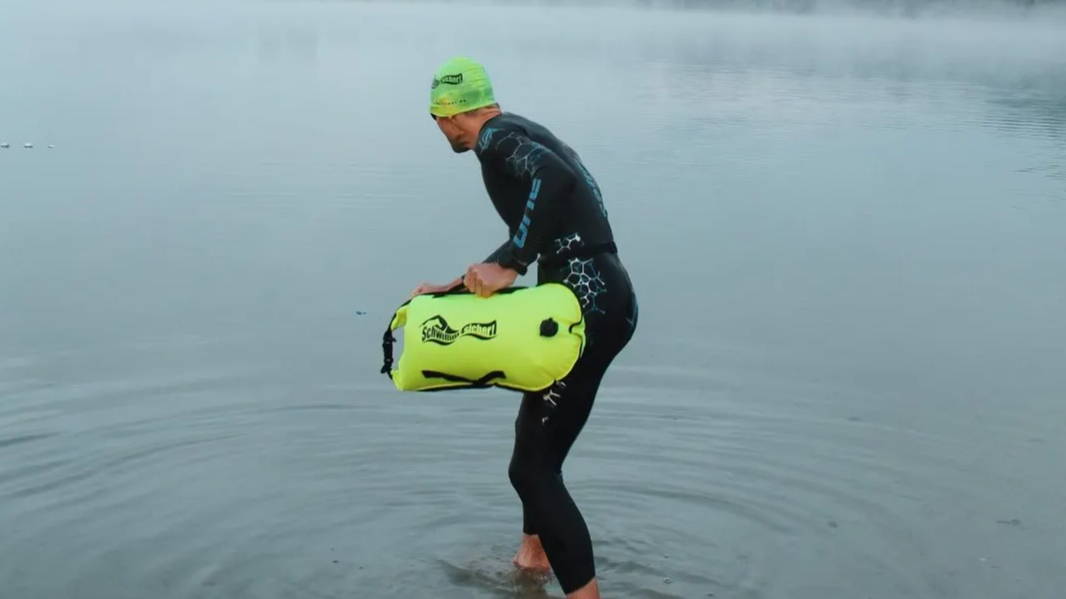 A swimming buoy is part of every trip to open water, because it offers one thing above all: safety . Especially when you are traveling alone, the small gadget can save your life in unforeseen emergencies. But even without life-threatening scenarios, it is worth taking a swimming buoy with you when swimming in open water, because it usually has a number of other useful functions that are very useful for both amateur athletes and performance-oriented swimmers.
Our current article shows you the most important functions of the buoys and presents the five best models in detail.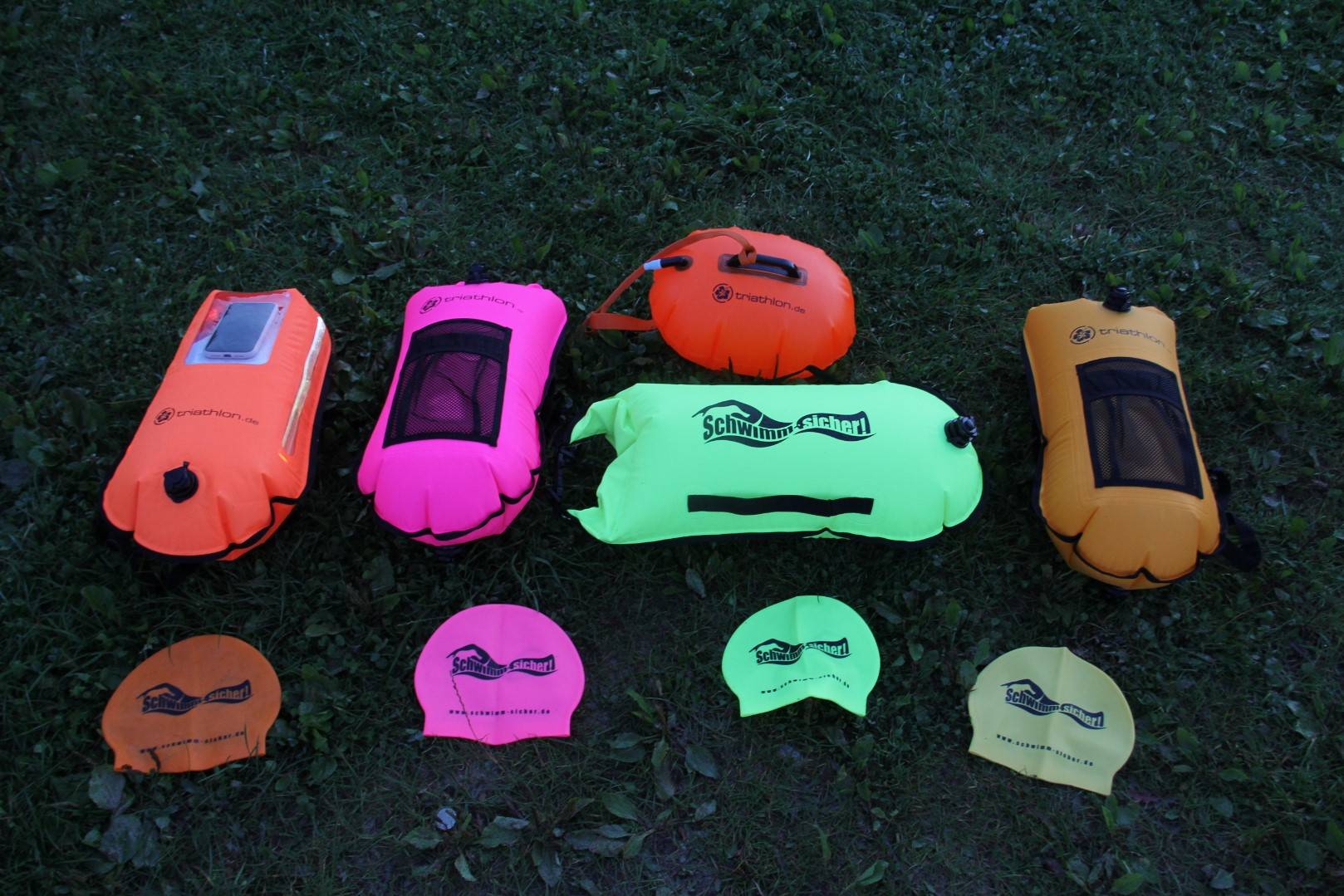 ---
Find the right swimming goggles
A huge selection of swimming goggles for indoor and open water.