---
The correct sitting position on the bike is the decisive basis for optimal power transmission and pain-free riding. We will train you to become a triathlon.de BIKE FITTER.
More and more athletes appreciate the added value of a bike fitting for optimal adjustment to their sports equipment - from performance-oriented racing cyclists and triathletes to occasional hobby cyclists on racing bikes or gravel bikes.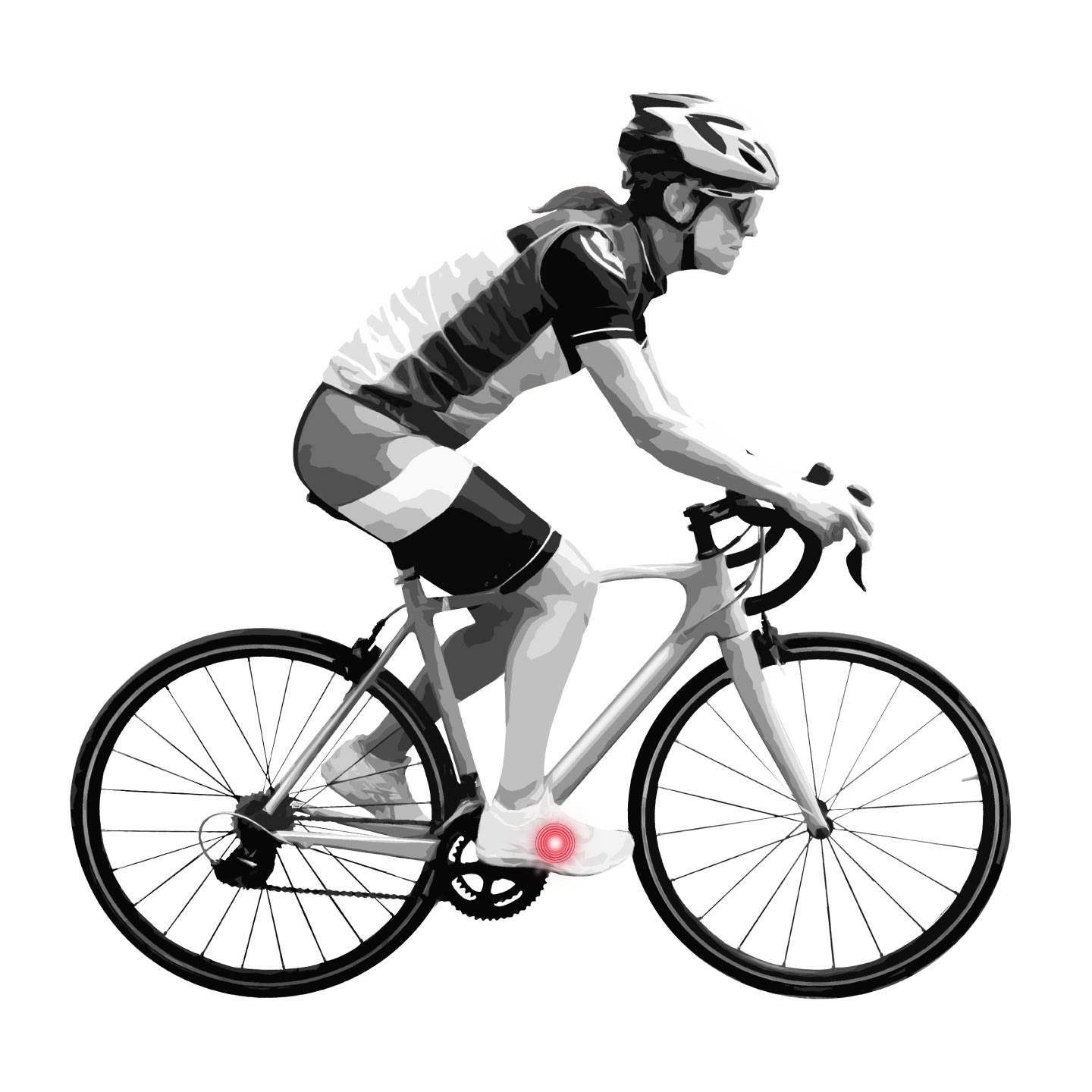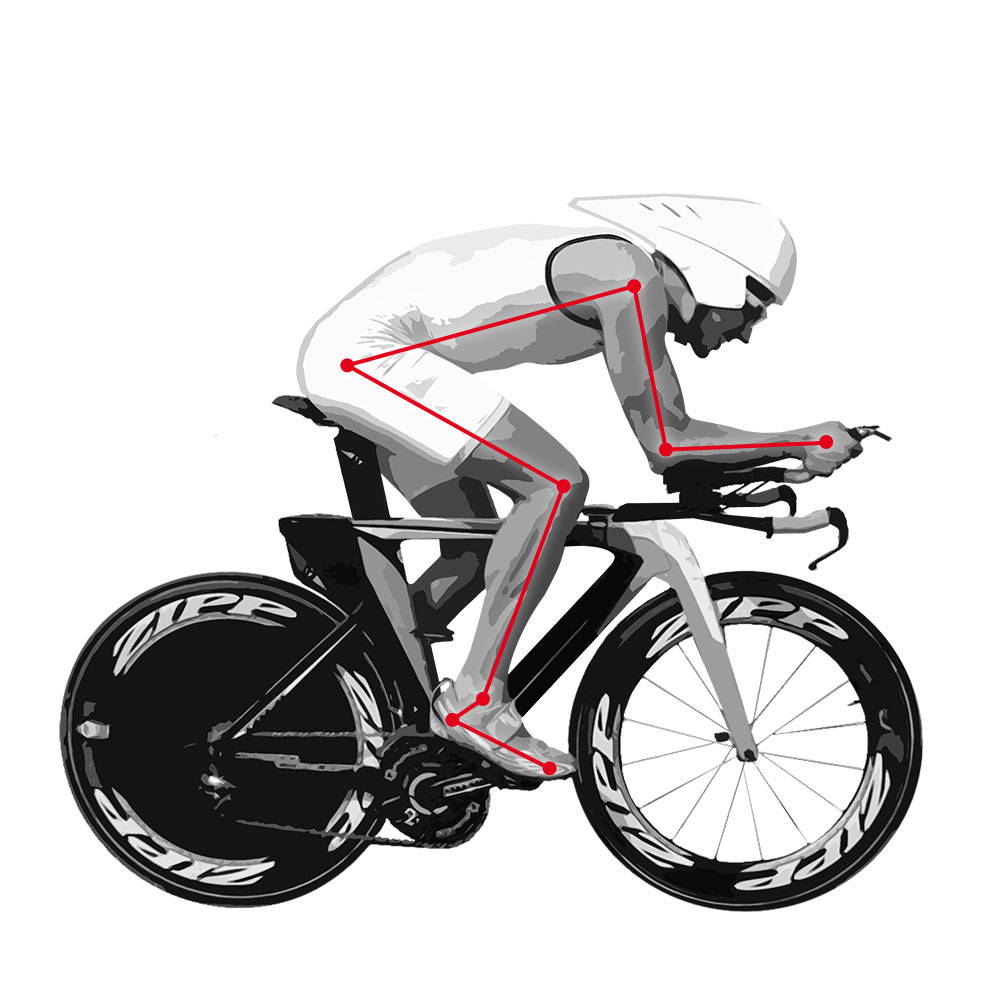 ---
Aim of a BIKE FITTING
...it is to coordinate athletes and sports equipment in the best possible way. Therefore, a good bike fitting always takes both aspects into account:
Bike

(bike type, geometry, adjustment options)

Driver (physical requirements, sporting goals, needs, concrete problems if necessary)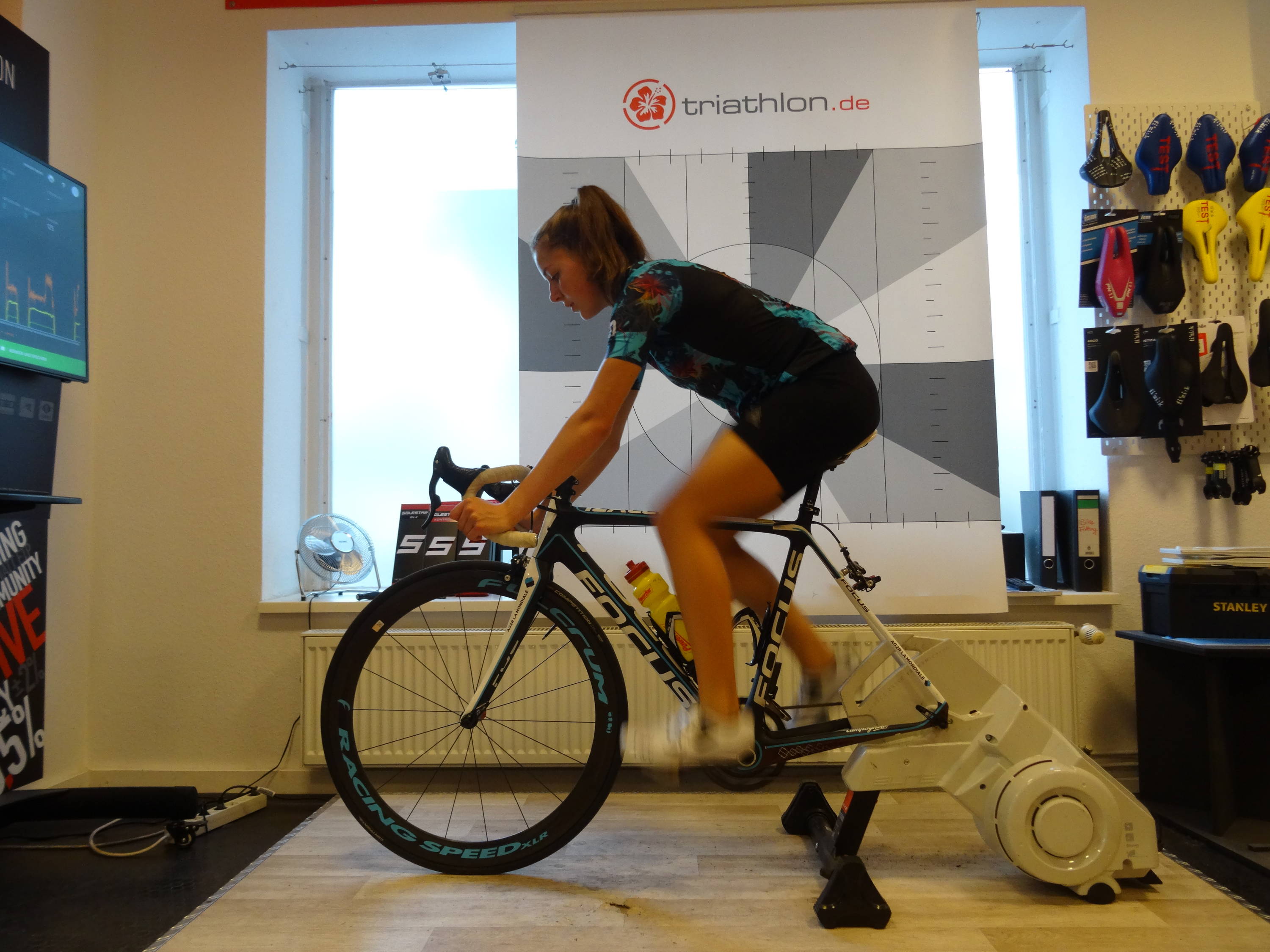 ---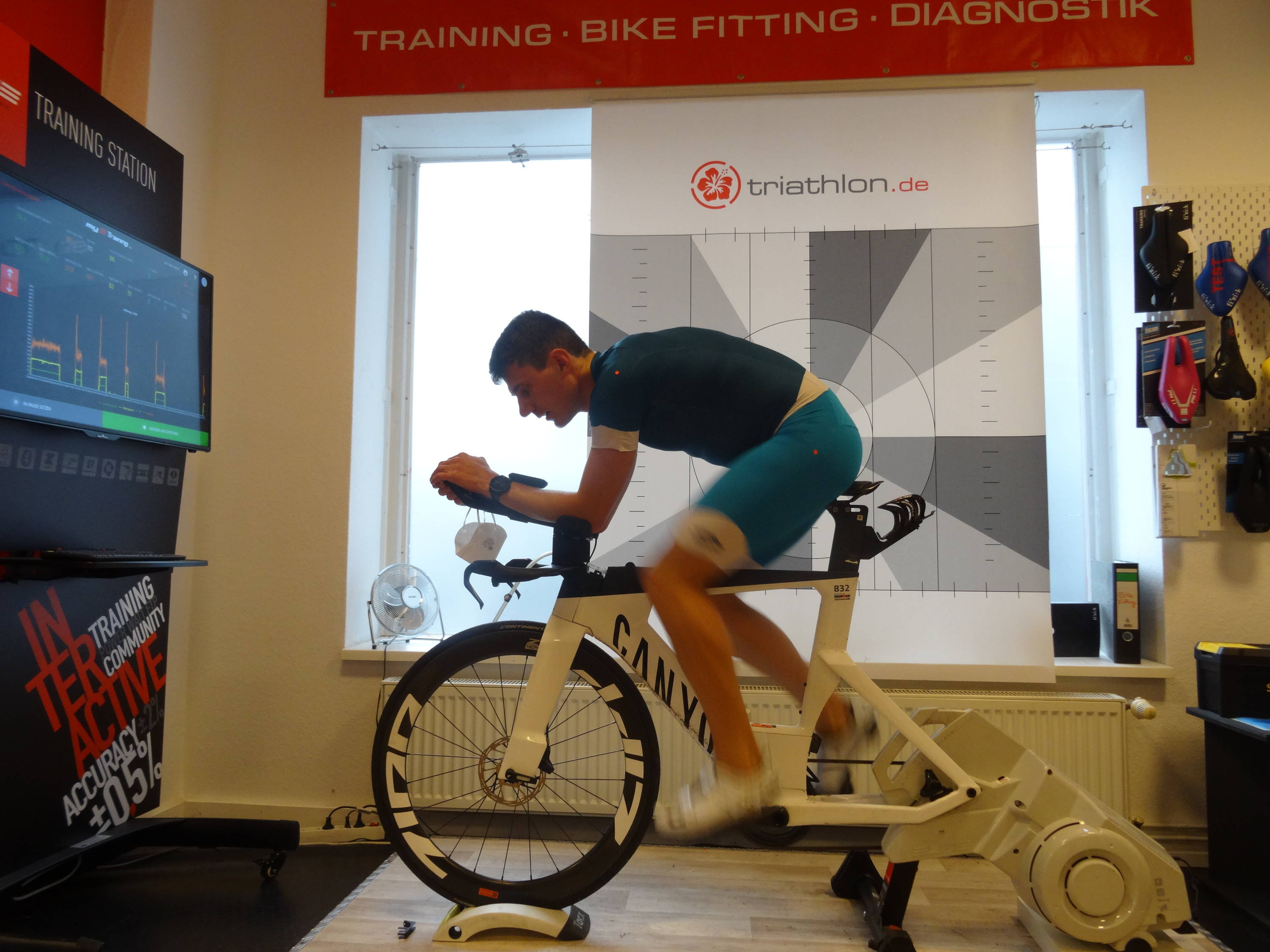 Holistic approach
Each bike fitting is therefore individual and is dedicated to various biomechanical and anatomical-functional aspects:
power transmission

pedaling efficiency
stability
weight distribution
aerodynamics
pain prevention
saddle advice
cleat setting
---
For whom is the triathlon.de BIKE FITTER training suitable?
Employees in bicycle shops as an additional qualification (bike fitting as an additional service in the shop)

Club trainers cycling / triathlon

personal trainers

physiotherapists

interested athletes
No qualifications/licenses are required for the Bike Fitter training.
---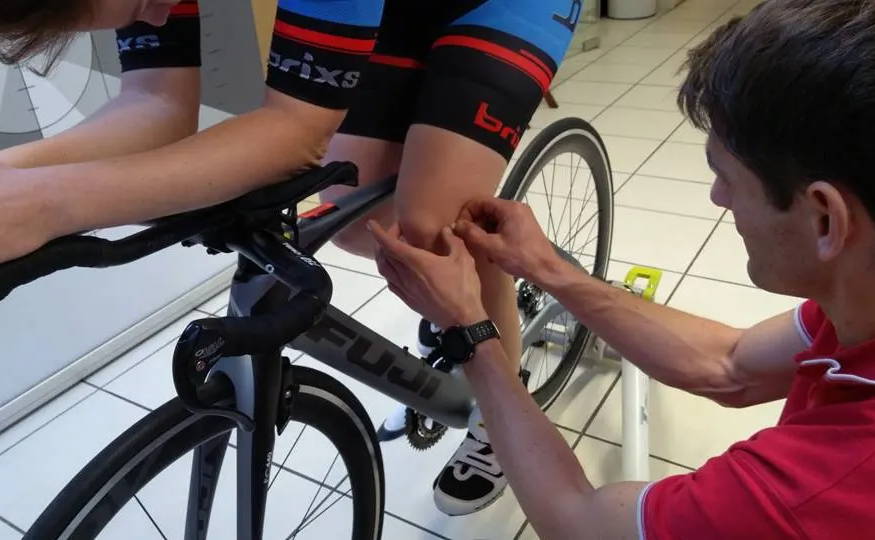 In the two-day training
... you will learn the biomechanical functional principle on different types of bikes (time trial bike/racing bike/gravel bike), anatomical and physiological basics of bike adjustment as well as basic training principles.
---
As a triathlon.de BIKE FITTER you are able to
To offer bike fittings as a service for your customers / athletes

Athletes of different performance levels can be optimally adapted to their bike (racing bike / gravel / time trial bike).

To give size and material recommendations (saddle, seat post, stem, handlebars, etc.)

to carry out well-founded saddle advice (independent of the manufacturer)

Provide exercise and training recommendations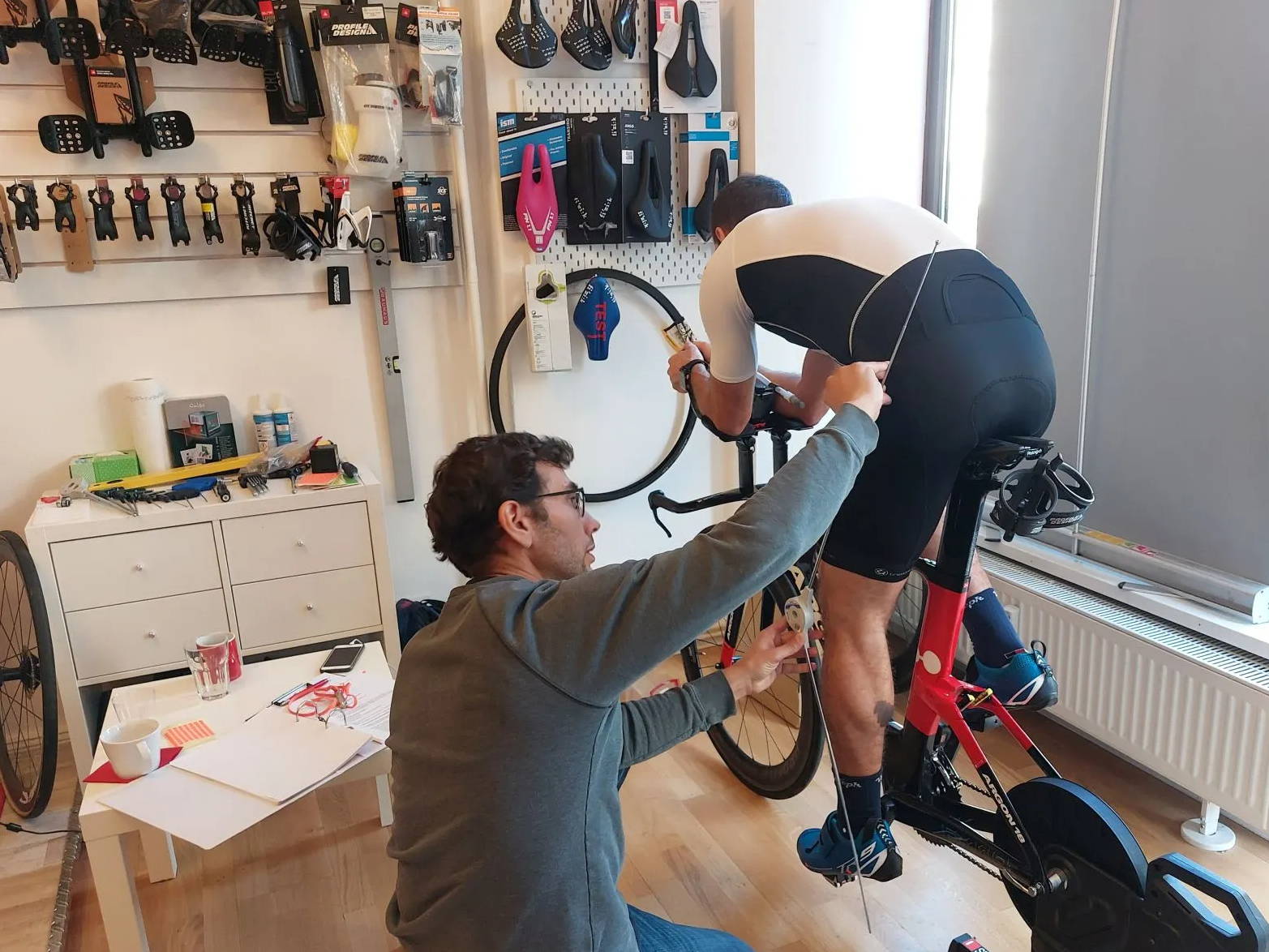 ---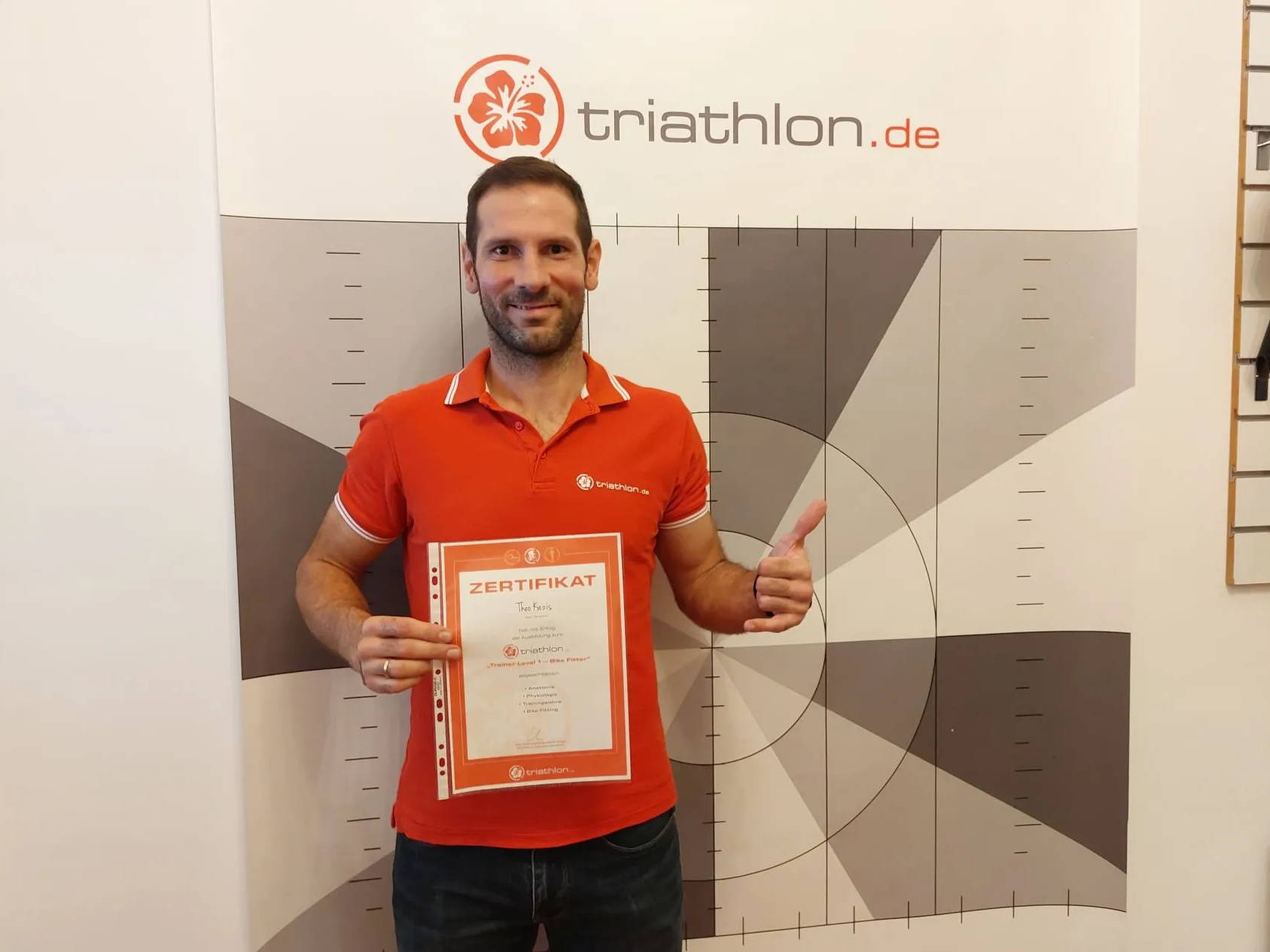 We offer
Two-day training to become a triathlon.de Bike Fitter

extensive documentation & handout

"triathlon.de BIKE FITTER" certificate

Material package bike fitting initial equipment (additional fee)

Training dates & support
---
Your benefits as a triathlon.de BIKE FITTER
triathlon.de license 1 year free
Germany-wide awareness and reach of the brand "triathlon.de"
Integration as a bike fitting location on triathlon.de, additional marketing measures (newsletter, social media)

Use of the appointment booking portal for customers in your area

Premium purchasing conditions for bicycle parts and accessories (e.g. saddles, seat posts, stems, handlebars, handlebar parts, etc.) via the triathlon.de shop

license can be extended after 12 months
---
training fee
500 EUR once or 12x 50 EUR monthly
includes the 2-day trainer training and triathlon.de license for 12 months
Material package bike fitting initial equipment
EUR 1,500
Includes: Interactive direct drive trainer with power meter, calibration board, goniometer/protractor, line laser, pendulum plummet, torque wrench, Allen tool set, spirit level, markers, cleat templates
License extension (12 months each)
240 EUR once
License extension by 12 months
---
Training day 1 (UE = teaching unit á 45 min)
2 UE Anatomy I

2 units Physiology I

2 units of training theory I

4 UE bike fitting / biomechanics of cycling
Training day 2 (PE = practical unit of 45 min)
8 PE Practical Training Bike Fitting

final exam

Presentation of certificate
---
Stephan is a triathlon.de expert for training science, biomechanics and performance diagnostics. As a trained sports scientist and experienced triathlon trainer, he not only looks after athletes of all performance classes himself, but also runs the triathlon.de training camps and is the training manager for the trainer training.