Triathlon-specific running shoes have become rare: Manufacturers such as Zoot, K-Swiss or Pearl Izumi, whose popular triathlon models could be found in every transition zone, have shifted their focus or even completely given up their shoe divisions. With three of its well-known successful models, Saucony is breaking new ground that is extremely interesting for triathletes. We present you with the options.
What makes a triathlon running shoe? Quick to put on, no cumbersome lacing (preferably an integrated quick lacing system), as seamless as possible inner lining for chafing-free walking barefoot. Saucony has now integrated many of these properties into its performance models KINVARA , FASTWITCH and TYPE A , offering triathletes a high-quality "fleet" for training and competitions.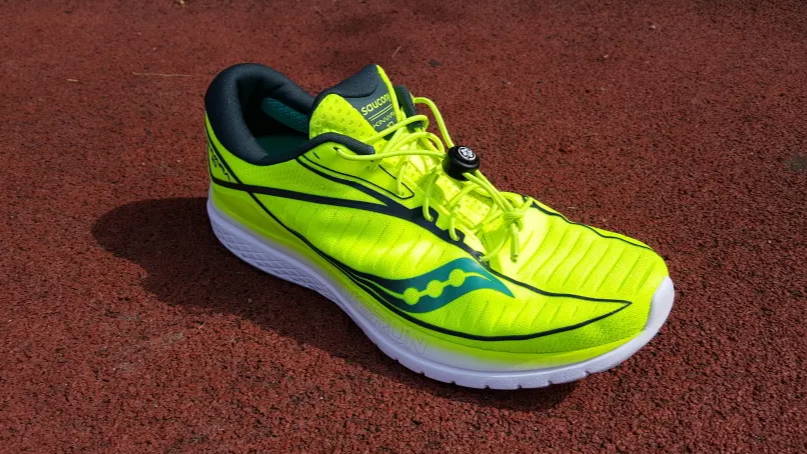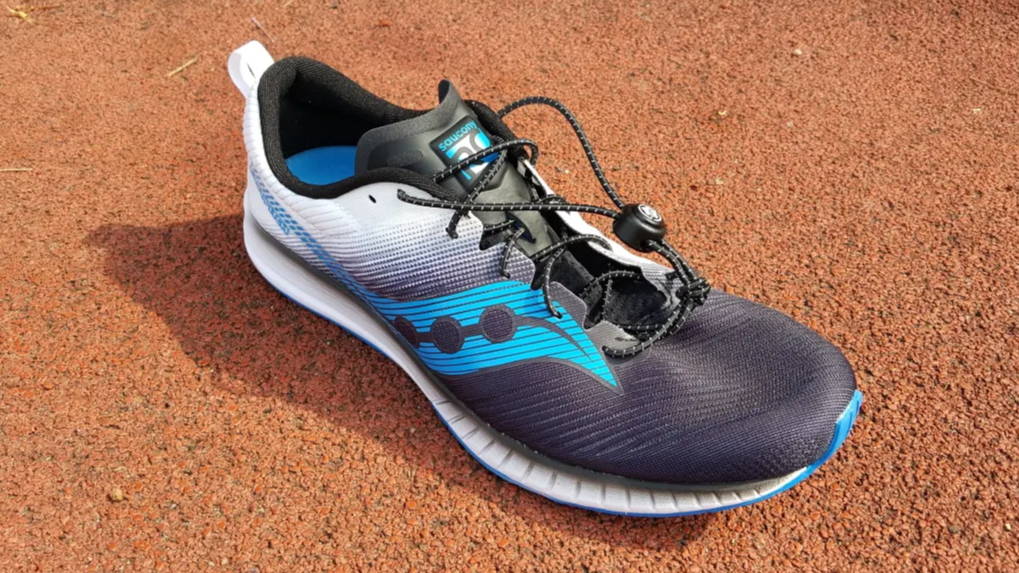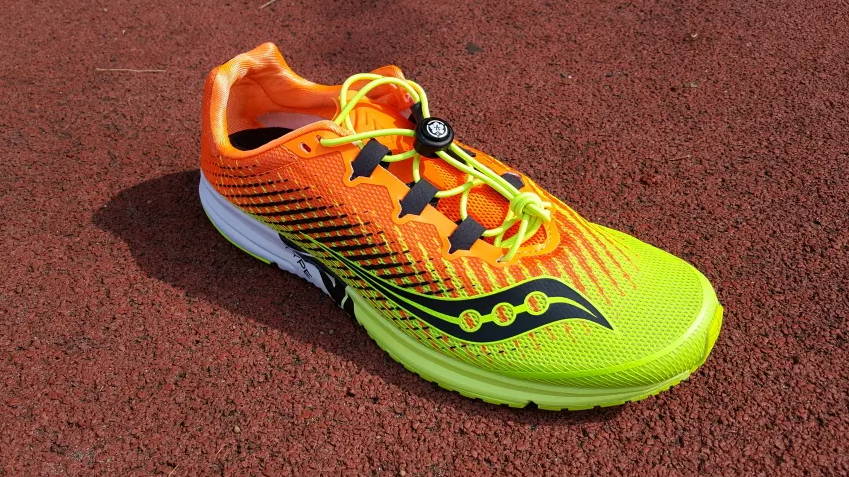 SAUCONY KINVARA
The Kinvara is Saucony's flagship - one of the most-worn shoe models on the course at many running events, including marathons. The light training and competition shoe is already in its 11th generation this spring and continues the success story of its predecessors: the integrated "EVERUN Topsole" construction allows energy to be recovered with every step and convinces with its reactive and direct running feeling. Neutral, light, fast. At the same time, this sole construction still has very good stability and cushioning properties, especially over longer competition distances (medium/long distances). A real all-rounder for training and competition.
For triathletes:
Particularly interesting for triathletes: the inner lining and the FORMFIT performance footbed adapts to the foot like a sock. No seams, no chafing.

The foot slips easily into the shoe via the reinforced heel cap and has a firm hold there. The shoe ships with standard laces, but that's the least of the issues. If you replace this with a quick lacing system, the Kinvara is now complete as a triathlon shoe.
Technical specifications:
Shoe type: neutral
Drop: 4mm
Forefoot height: 19 mm
Heel height: 23 mm
Weight: 230g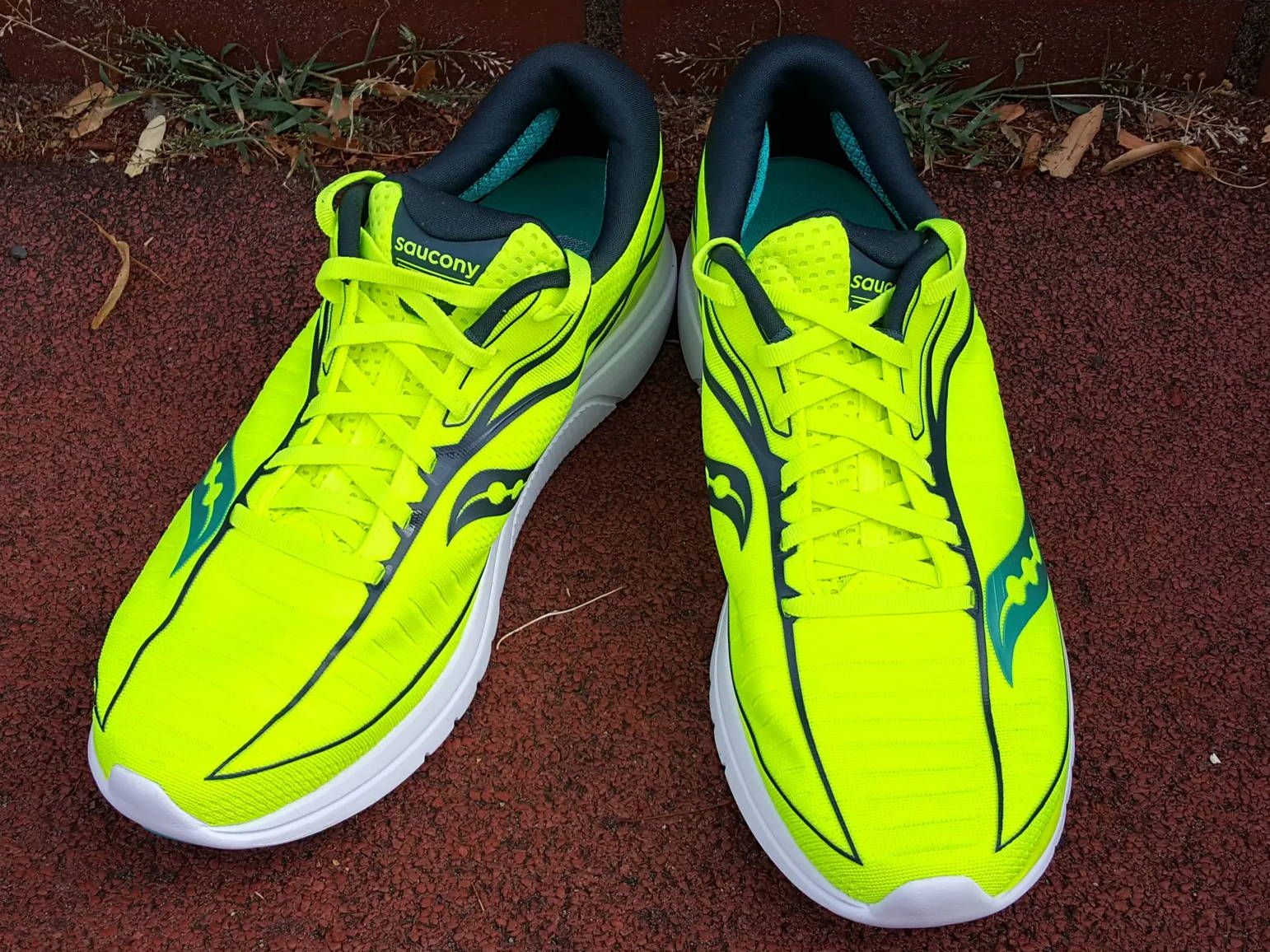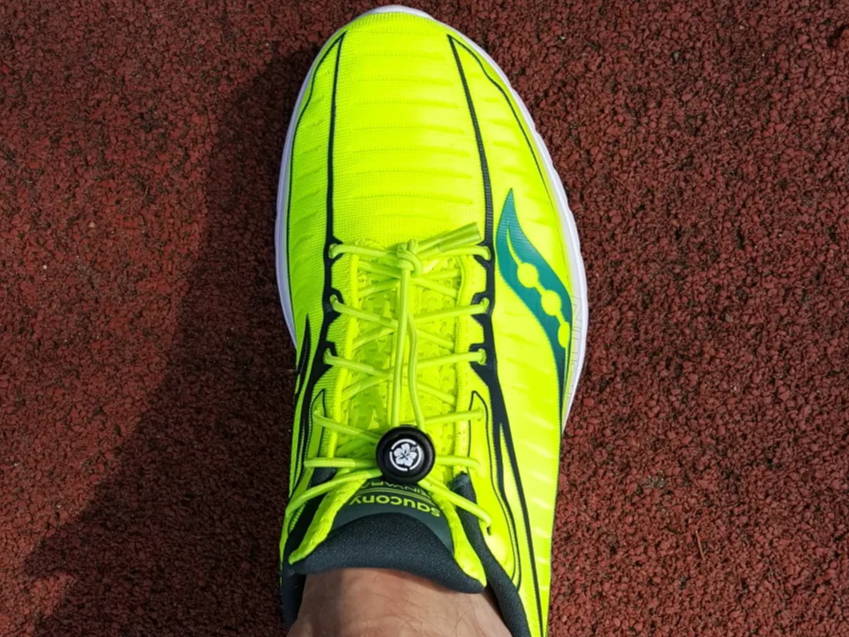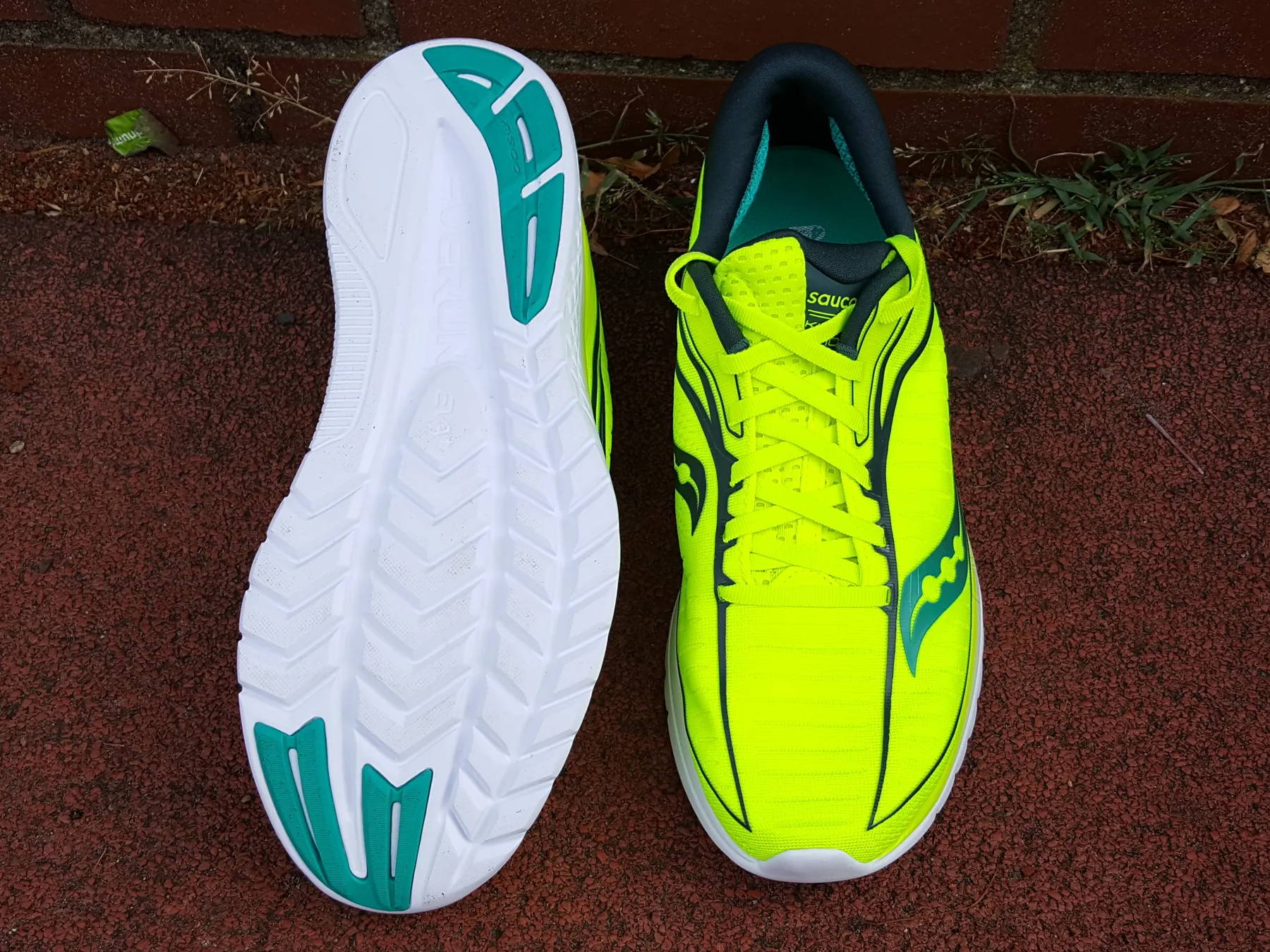 Find the Kinvara and the matching laces HERE in the online shop:
---
SAUCONY FASTWITCH
The name says it all: even more direct, even more dynamic than the Kinvara. The Fastwitch is the transition to a pure racer. The light SSL EVA midsole offers less cushioning properties, is designed for a very dynamic running style and short ground contact times. Speed ​​without compromise. Suitable for fast training runs and competition distances from sprints to middle distances.
For triathletes
The PWRTRAC outsole is extremely slip-resistant and offers three times more traction control compared to a conventional rubber sole.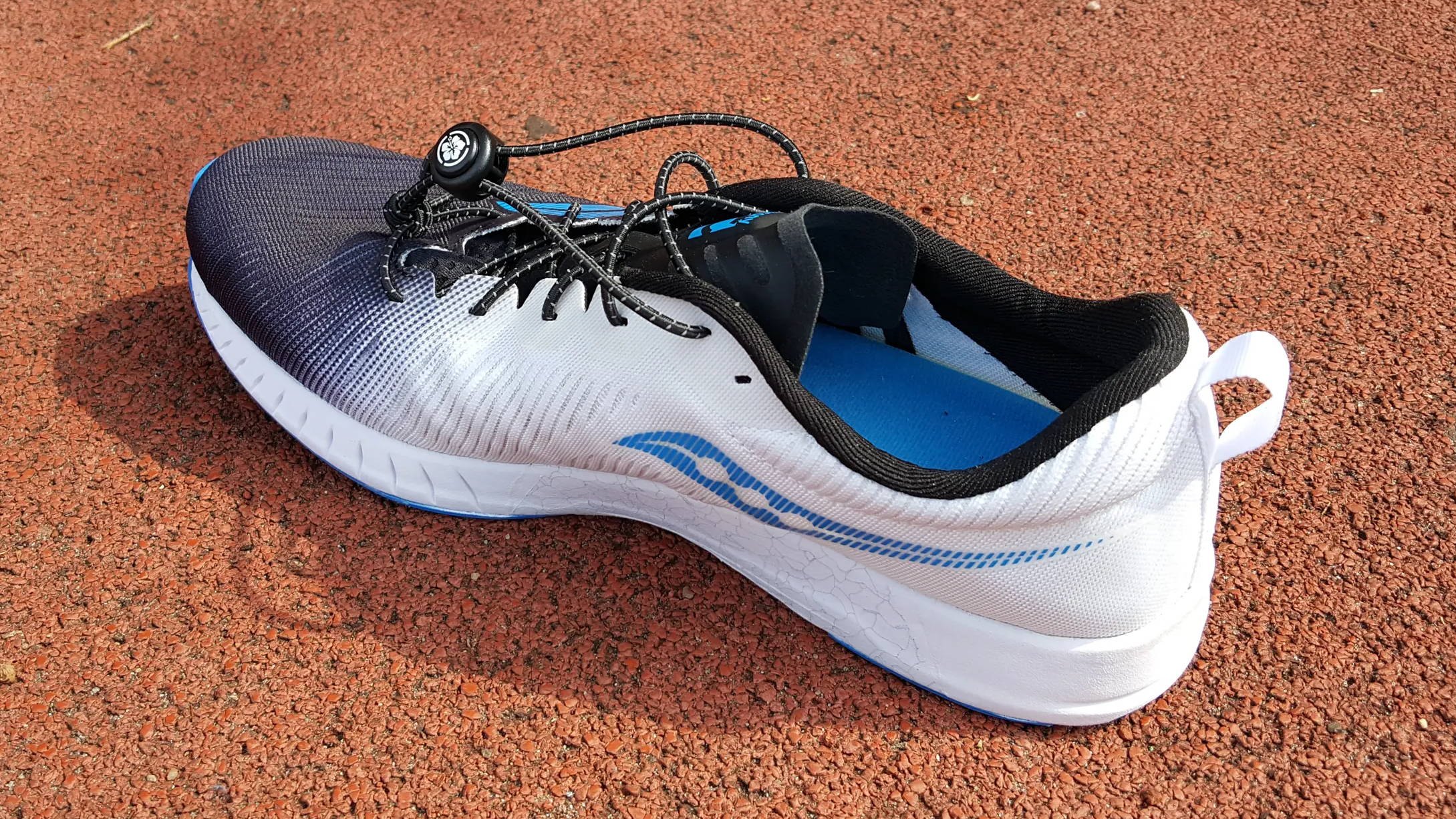 The Fastwitch 9 also convinces with its quick entry and the possibility of running without socks thanks to its inner lining construction. In addition, a heel loop makes it easier to put on the shoe. After switching to the quick lacing system, nothing stands in the way of ultra-fast running and changing times.
Technical specifications:
Shoe type: neutral
Drop: 4mm
Forefoot height: 14 mm
Heel height: 18 mm
Weight: 182g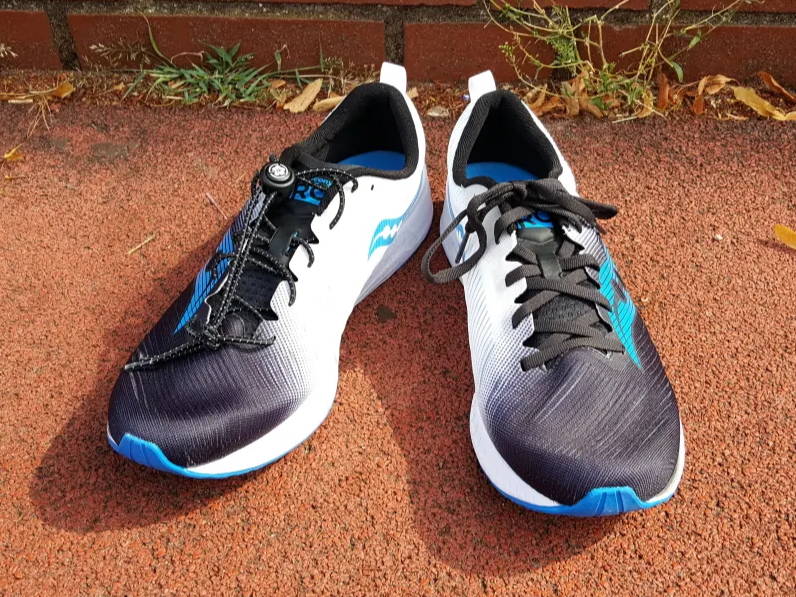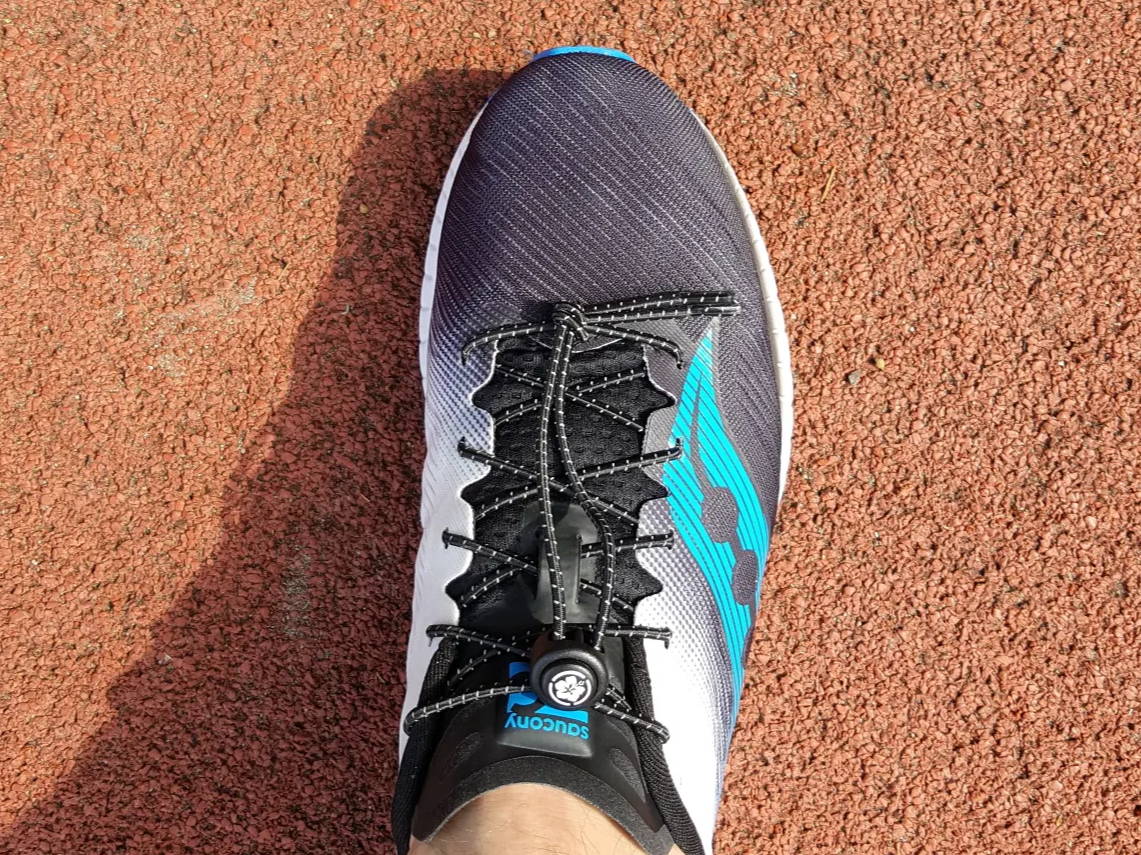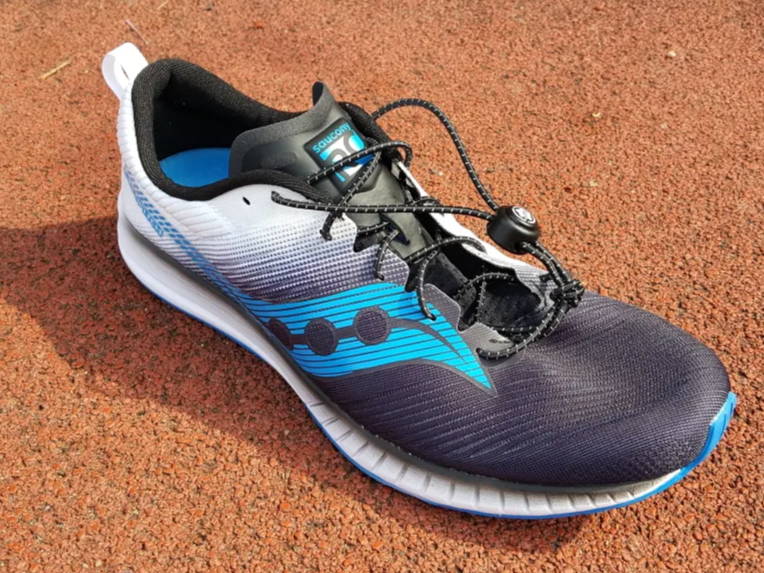 Find the Fastwitch and the matching laces HERE in the online shop:
---
SAUCONY TYPE A
A legendary racer for runners and triathletes alike. Minimum weight, maximum speed. The Type A is the shoe for short distances when every second counts. In this shoe you will feel an extreme urge to move forward. The minimalist SUPERLIGHT EVA sole doesn't offer any space for heavy steps, but literally catapults you over the asphalt.
For triathletes
With Type A, the PWRTRAC outsole is also responsible for excellent slip resistance at high running speeds.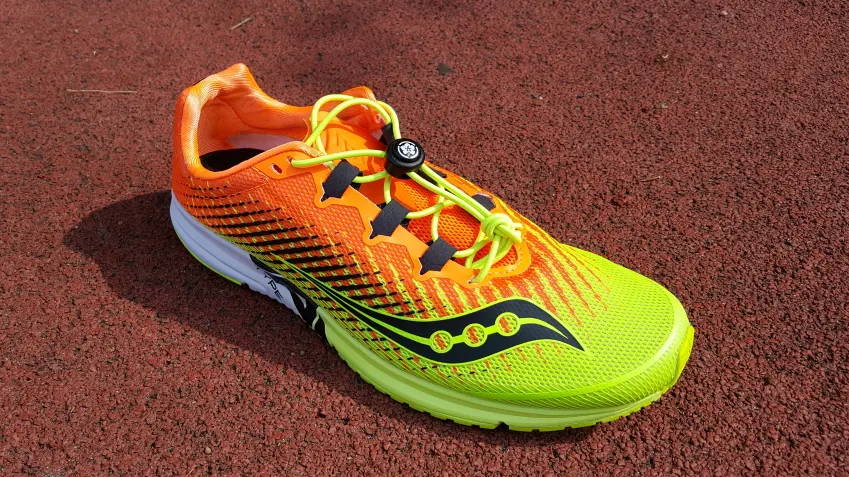 The breathable upper material with 3D print coating adapts to the high running dynamics and ensures a firm hold with excellent mobility at the same time. Switching to a quick lacing system is actually a must here, so as not to squander the advantage of this shoe in the transition zone.
Technical specifications:
Shoe type: neutral
Drop: 4mm
Forefoot height: 12.5 mm
Heel height: 16.5 mm
Weight: 167g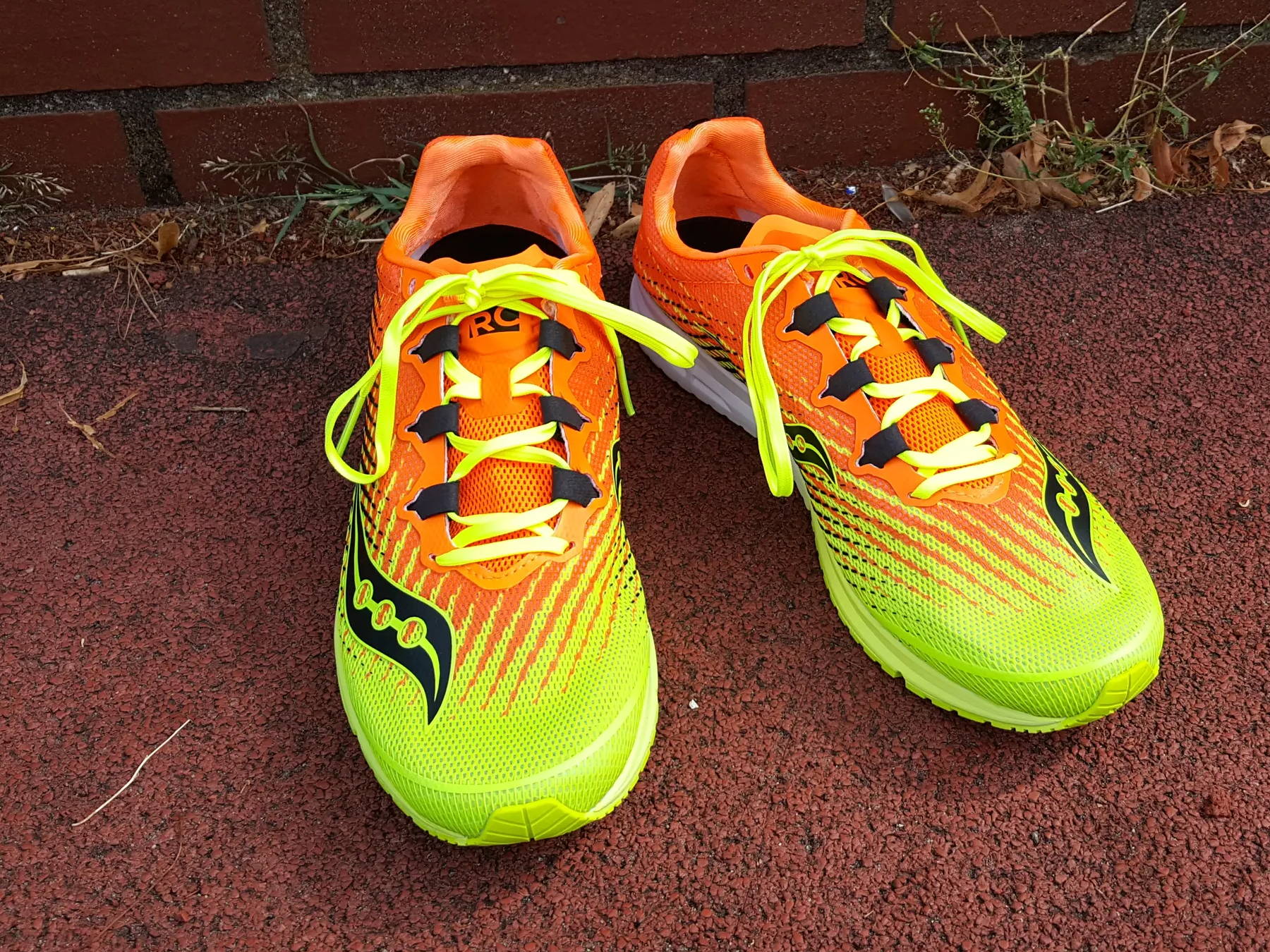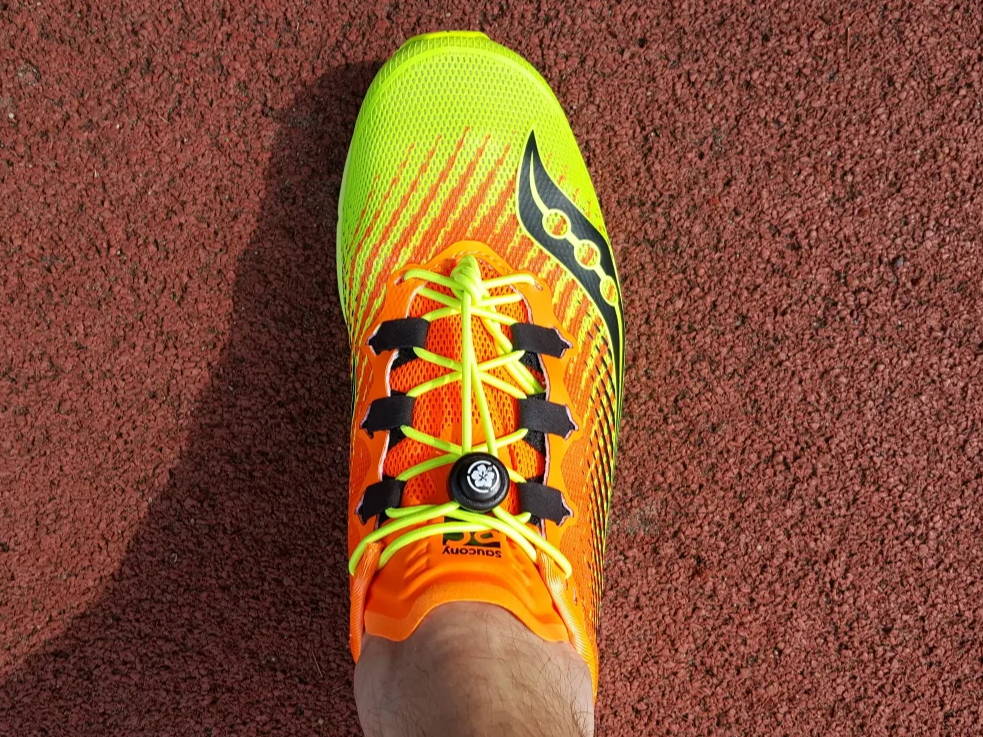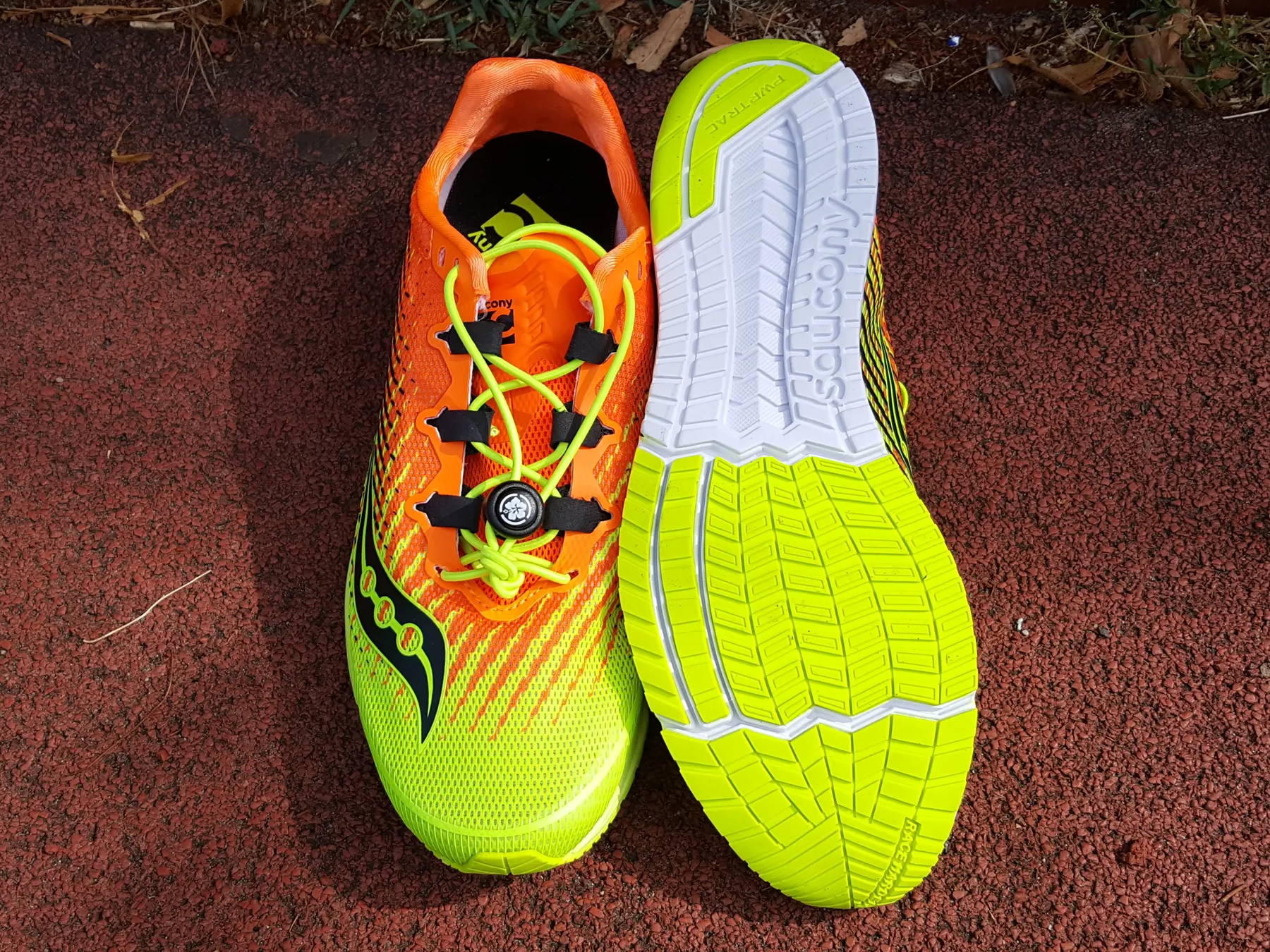 Find Type A and the matching laces HERE in the online shop:
---