P5 series
The P5 series is Cervélo's flagship: a top-class performance bike that has been one of the fastest triathlon bikes in the world for years and has been consistently further developed: groundbreaking aerodynamics to create an optimal aero system that balances bike and rider optimally integrated. The P5 is not the time trial machine of Ironman Champion Anne Haug for nothing.
The P5 has driven both pros and age group athletes to top finishes in Ironman / Ironman 70.3 races worldwide over the past few years. Many years of experience in aero engineering, wind tunnel testing and practicality on the road come together in the P5. The result is a bike that pushes the athlete's limits.
Director. stiffer. more aerodynamic. The P5's legendary aerodynamics have been further refined to create an aero system that's stiffer and lighter than ever. Its frame shapes, handlebar and fitting positions, and construction features work together to reduce drag and increase efficiency with every pedal stroke. The new P5 is another 26% stiffer in the bottom bracket than the previous generation P5 and offers 17g of aero improvement.
adjustability. The most important feature of the P5 handlebar cockpit is the patented speed riser system, which allows the handlebar unit to be adjusted to any position in just a few simple steps, in order to do justice to the optimum riding position. A technical masterpiece that guarantees high practicality.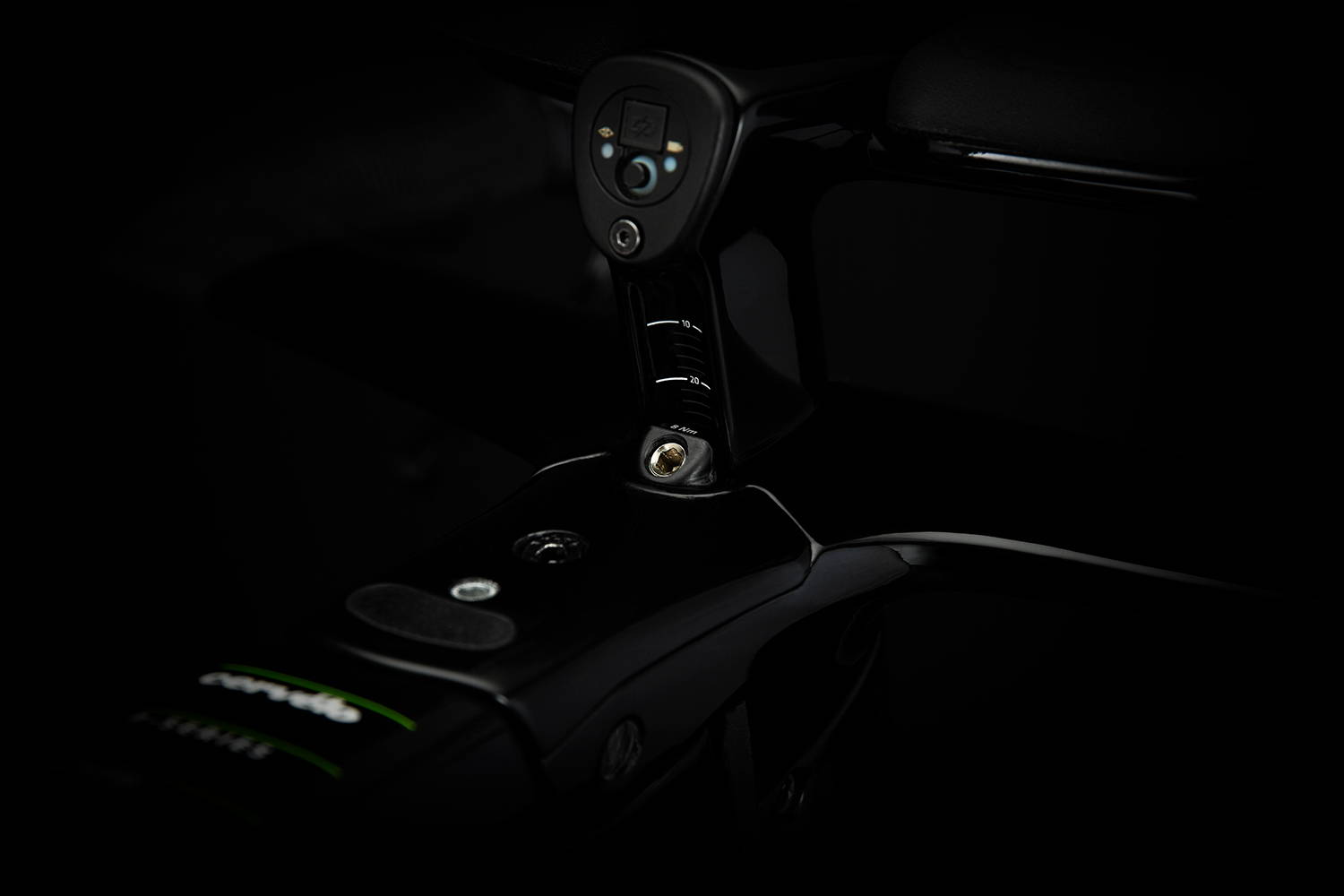 disc brakes. All models of the new P5 series are already equipped with the latest generation of disc brakes. They offer the best braking behavior in all riding situations and thus enable full control to steer the bike.
Modular storage space. Various drinking and storage solutions are included (top tube box, aero drinking bottle, bottle cage mount behind the saddle). They fit seamlessly into the overall aerodynamic concept of the bike and can be removed and added back at any time if necessary.
Colors. Model variant P5 - Dura Ace DI2 and P5 - Force eTap AXS each have their own color design, for model variant P5 - Ultegra DI2 two color designs can be selected
---
TEST NOW: Test the Cervélo triathlon bikes on our big BIKE TEST TOUR: Also there: Argon 18, Felt, Giant & Liv.